We are very proud of our director, Wendy, and her medal-winning quartet, Skyfall.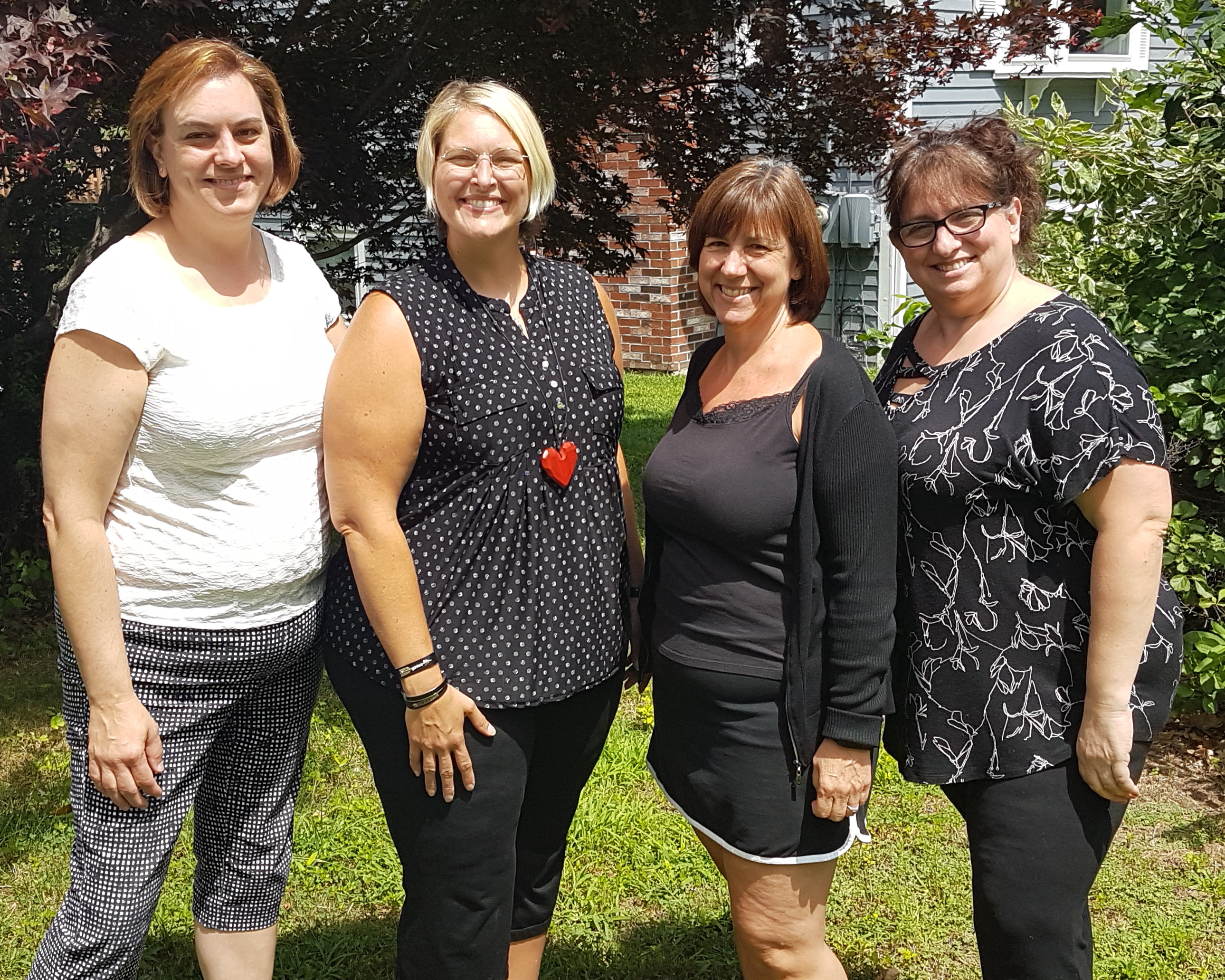 Skyfall Quartet

Originally formed in 2015, Skyfall is a four-part harmony, a cappella quartet based in the Greater Toronto Area. They have sung on numerous shows, for local BIAs, for corporate clients, and at private events. They have also been second-place medalists at Harmony Inc.'s Area 5 competition for the last several years. In 2018, Voula Coronios joined Skyfall as their new Tenor, and in 2019 Hannah Barton joined as their new Lead. This new quartet mix has already competed in one International Competition, and looks forward to climbing into the top ten there, as well, moving forward. You can follow their musical adventures at: www.facebook.com/skyfallquartet
From left to right: Suzanne Hasulo (bass), Hannah Barton (lead), Wendy Arnold (baritone), Voula Coronios (tenor)
If you would be interested in booking Skyfall for a performance, email Wendy.